Become part of legacy
Ayurveda is a 5,000-year-old
system of natural healing
Ayurveda is considered by many scholars to be the oldest healing science.In Sanskrit, Ayurveda means "The Science of Life." Ayurvedic knowledge originated in India more than 5,000 years ago and is often called the "Mother of All Healing." It stems from the ancient Vedic culture and was taught for many thousands of years in an oral tradition from accomplish disciples.

Learn to cure the
root cause
get extensive
knowledge
Understand thE
philosophy of life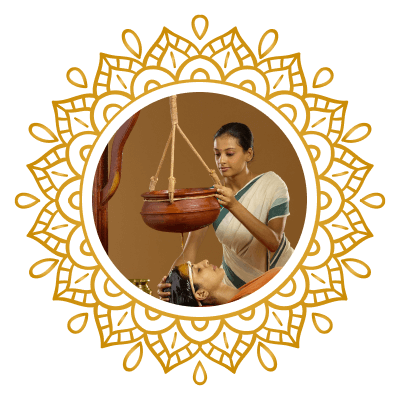 Our Courses
Learn authentic ayurveda
From the masters
We at APTHASREE provide various services to the nature of the clients. Wish how you would like to spend the time here we can talk a conclusion.
Ayurveda Beauty Therapy Course
Ayurveda Cooking Course (2 weeks)
Ayurvedic Diet Management (2 weeks)
Basic Panchakarma Course (1 month)
Ayurvedic Herbology Course (1 month)
Basic Ayurveda Course (1 Month)
Special
Course
Through our course students acquire a thorough understanding of the principles and practices of ayurveda.
Why Apthasree
Our success in numbers
The numbers speak our success story.
The commitment and dedication of our team towards Ayurveda helped us become one of the world's leading Ayurvedic treatment centres.
0

+

Years of Teaching
practice
0

+

Special events and
Workshop globally
Our gallery
Moments from our gallery
The memories are special moments to tell our stories. Take a look inside our gallery.
Want to know more about power of yoga?
Attend our enlightment
workshop
Book now
Our Testimonials
Served more than 3000+ patients
At Apthasree, we ensure that our guests are our top priority, services are customised to each of our guests and the quality of services are the best. Because of this, 0ur guests always speak for us for amazing health benefits they had, personable service, expert knowledge of our doctors and staff and post-visit support. Here are what just a few of them had to say –
Blessed for the opportunity of meeting
I am very blessed for the opportunity of meeting everyone at Apthasree. I truely felt at home. I feel I made a new family.
- Rebecca Incer, USA
Everything was wonderful
Everything was wonderful. I love here. All of you are my family
- Carolina Ortiz, USA
Awesome experience
It is an awesome experience and I recommend it to everyone just to see how simple life is. We just have to reconnect with our bodies, our planet, our universe, our soul. Such a lovely group of unforgettable people.
- Margarita Torres Hern'and, USA
Memorable experience
I had a memorable experience that I will never forget. To me, this hospital and my experiences will be forever etched in my heart and mind. When I leave I will be leaving a piece of me with the apthasree family.
- Joy Davis, Florida
Learning and practicing ayurveda in the heart of Kerala
Beautiful experience learning and practicing ayurveda in the heart of Kerala. People are so welcoming here, going home with a full heart.
- Susana Brooks, Florida
Thank you for all the support and care
It was great one month here with warm and lovely people. Thank you for all the support and care.
- Kazue Suzuki, Canada
Everyone in this hospital is amazingly sweet and helpful
Thank you so much for everything. Everyone in this hospital is amazingly sweet and helpful. It was quite a challenge for me to stay in one place for three weeks. But I am glad I did it.
- Maya Aoki, Japan