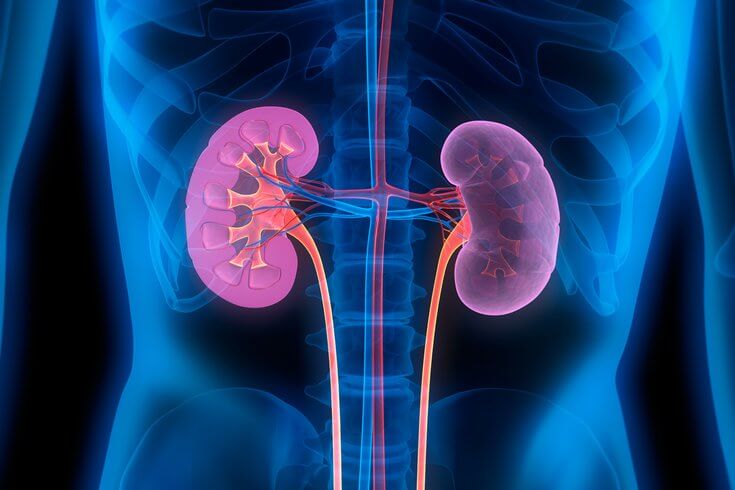 Case study of Kidney stone
A patient  named Mr. Arshad 35 years male with the following complaints.
Difficulty in michuration
Visited allopathic doctor who suggested USG Abdomen which  shows presence of kidney stones. 
H/O  Presenting complaints
The patients symptoms of difficulty in michuration, pain around abdomen, vomiting started 8 months back. He is a non alcoholic and non smoker. He consulted an allopathic physician who suspected kidney stone and suggested a USG scan.
The following is the USG scan of abdomen taken on 21/8/2014.
USG Features are constituent with:
Grade II Fatty Liver
Bilateral Renal Calculi
Right Lower Ureteric Calculus with mild
Hydroureteronephrosis
Now the patient came to know that he has Grade II fatty liver also along with a calculi as large a 9mm in the right kidney, similar calculi of 3mm seen in left kidney.
The allopathic physician prescribed him medicines and asked him to do a rescan after a week.
On 29/8/14 USG
Right Lower ureteric ans calculus  persisting 
Right mild HUN seen
Other finding similar
The scan report showed no particular positive changes, instead the symptoms remained the same as it is.  The physician suggested surgery and further medicines.
Since the patient Mr. Arshad did not find any relief to his symptoms he comes  for Ayurvedic treatment at Vaidhyas Ayurvedic Hospital. After examining his scan report , the patient was soon given some  internal medications. No Panchakarma treatment was taken. The patient took medicines for 1 month.
The medicines are
Kashaya – Varunadi Kashayam
Punarnavadi kashayam
Gulika – Kanchanara guggulu
Chandraprabha vatika
Sweta parpati
Some Liver tonics
He was advised to take medicated  water  prepared out of Moringa bark
After  medicinal  intake for 1 month a repeat scan was done on 30th October 2014.
The following changes were seen on the scan.
NO SIGNIFICANT ABNORMALITY SEEN IN THE KUB REGION LIVER, PANCREAS, SPLEEN, KIDNEYS AND URINARY BLADDER NORMAL.
PARA AORTIC AREA, PSOAS, RIF, LIF AND VISUALISED BOWEL LOOPS ARE NORMAL.
NO ASCITES/PLEURAL EFFUSION.
Conclusion
This is  just one clinical picture of many successful treatments done over here which prove the efficacy and authenticity of Ayurvedic internal medicines to cure the condition like this.  In this case the patient is not only cured from the condition which he  came for the treatment but also got relieved from number of other conditions which may go to a serious illness in future.  When treating through Ayurveda we are looking for the total wellness of the patient, not only to heal a single disease.  Only important thing that patients should know to act immediately on knowing that they are suffering from diseases  like kidney  stone 
Here the patient Mr. Arshad was cured with Kidney stone of size 9 mm in right kidneys and 3 mm calculi seen in left kidney.  Cured of calculi (stone)  of 5mm seen in right lower ureter . Along with this he was cured with Grade II fatty liver also. Thus showing a miraculous change  in his new scan report.